GET TO THE GAME!
Transform your trip to the pitch with Cleatskins.
Designed for ease and efficiency.
THE LATEST ADDITION TO
YOUR BOOTBAG
Cleatskins are a one stop solution to ease the journey from home to the pitch.

Avoid trying to navigate the tricky walk on studs by simply slipping the skins over the bottom of the boot to transform them into a flat soled trainer. Perfect for those short walks from the car or through the park.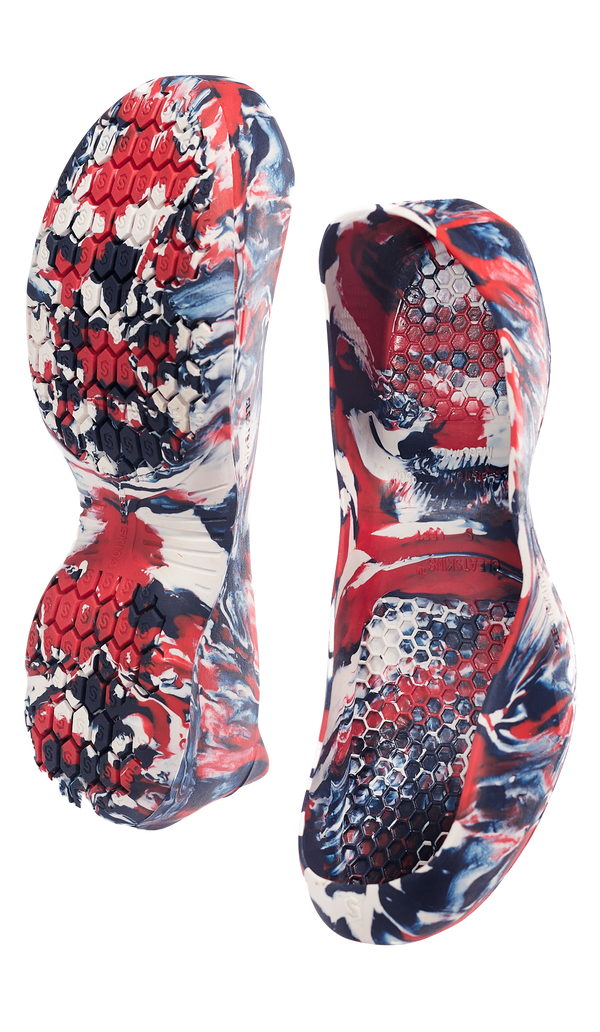 Despite their simplicity, Cleatskins are packed with detail.

Uniquely designed to get your superstar on the pitch!
Buy Now
GET OFF THE MARK
Uniquely designed for speed both on and off the field. In a matter of seconds they're on and ready to get your superstar to the game! Cleatskins come in a range of sizes and colours to cover all brands of football and rugby boots.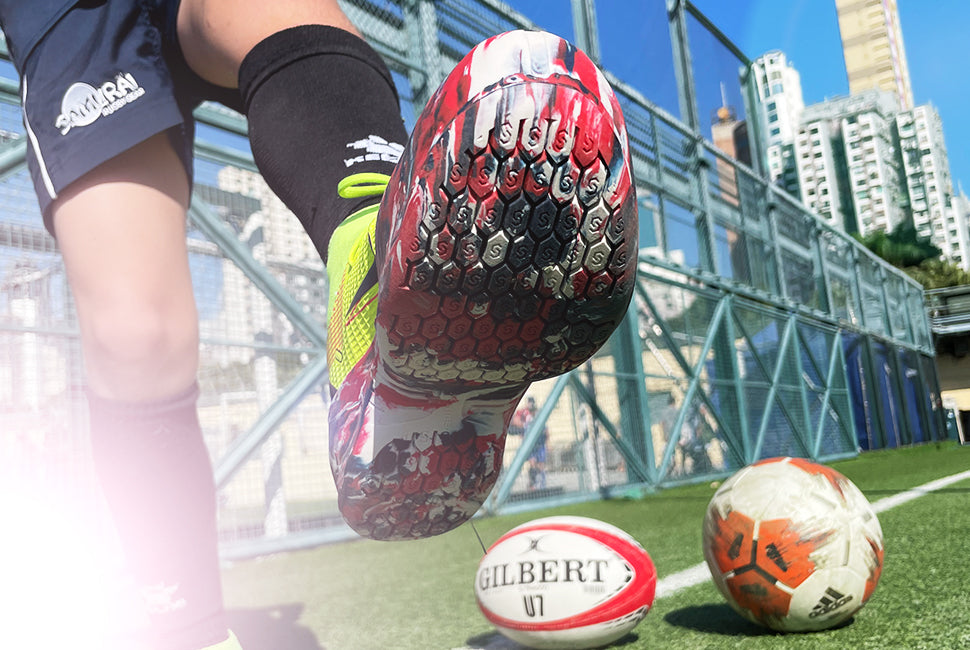 SOLID PERFORMANCE
With a patented design and innovative technology, Cleatskins are built to perform on a variety of surfaces. The fit, quality and feel on your feet makes the walk to the pitch more enjoyable, whilst protecting the studs on the boots from wear and tear.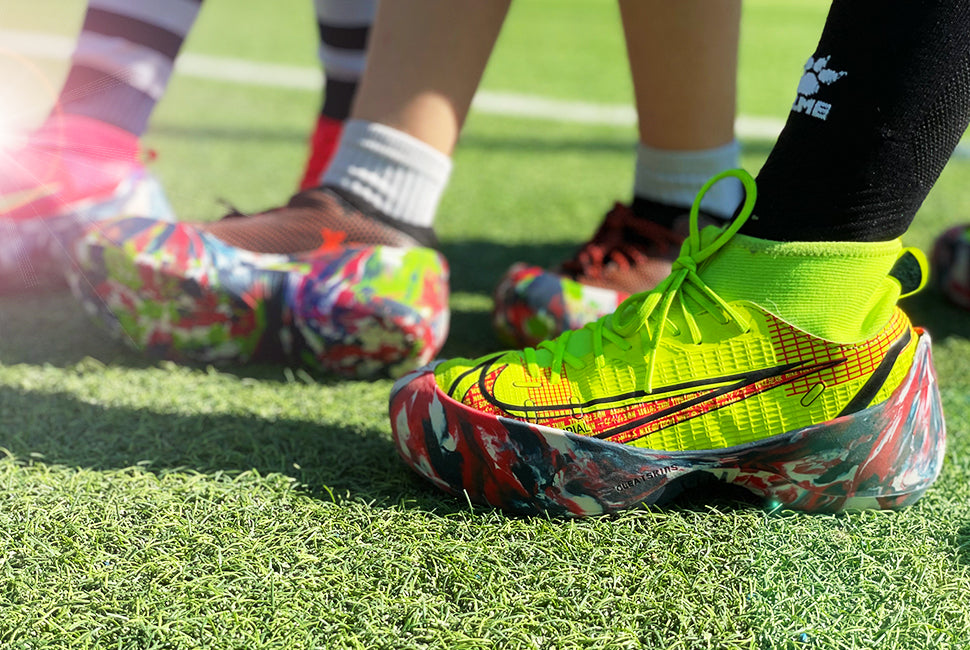 EXTRA STYLE POINTS!
Cleatskins aren't just functional, they look amazing too! We currently offer five different colour ways to help you stand out from the crowd. Pair them with your boots for a head-turning look and be the coolest kid around!
Takes the admin out of kids sport.
Such an easy solution for my 9 year old to get to her football session. She loves the stylish colours.
Leaving the house became easy!
Anne Li
No long an endless battle with my 6 year old on the side of the pitch. We puts his boots on at home then slips the Cleatskins on and off we go.
The cookie settings on this website are set to 'allow all cookies' to give you the very best experience. Please click Accept Cookies to continue to use the site.
privacy policy